Percy Farm Jersey Cows
Percy 'girls' won't be forgotten
Sarah Tracy Burrows [Winch] | Special to the Stowe Reporter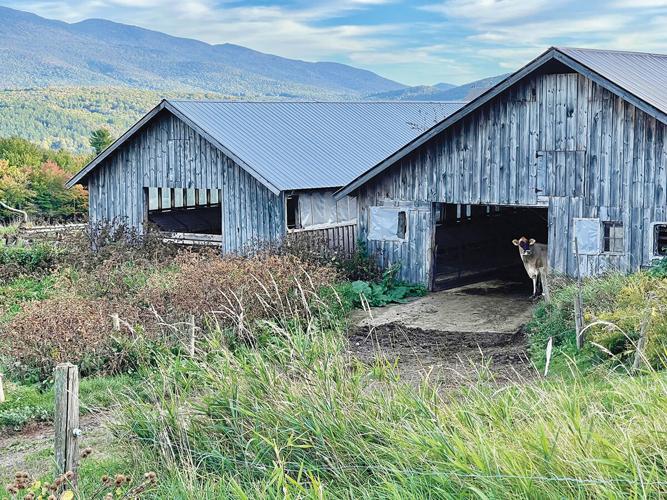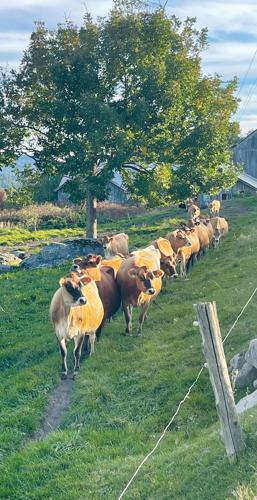 I have been a resident of Stowe on West Hill Road a short six months. In summer and fall across the street, we watched the black-and-white Holsteins graze. The tractors working the land quickly gave a cyclical pattern to the changing seasons in this picturesque place we now call home.
My favorite experience in Stowe, however, was walking nearby on Percy Hill Road, by the vista landscape of the old Percy farm at the corner of Percy Hill and Weeks Hill roads. My husband, Peter, and I took an almost daily loop by, where I slowed and stopped to talk to the cows, among them Ivy, Annie, Moose and Faith.
As Pete waited patiently, I often took out my camera, for I felt as though I was walking through scenes in a James Herriot novel. The landscape and smell of the farm reminded me of Yorkshire, England, where Herriot worked as a vet and I often visited while studying nearby, and of my childhood, my friend's grandparents' dairy farm in upstate New York.
During a late afternoon walk on Wednesday, Feb. 2, which felt spring-like compared to the bitter cold days of January, I said, "I look forward to seeing the cows again. I miss them."
When I woke Thursday morning to the devastating news that the barn had burned in the night and all were lost, I was heartbroken. It is said that some calves were saved, though I don't know yet if the newborn I witnessed with its mother on Aug. 24 was or not. My heart aches at the loss of the beautiful, sweet animals who supplied milk for Cabot products, the extended Percy family and all those who cared for the cows.
To the Percy "girls," I will never forget you. You were most definitely creatures great and small and all things bright and beautiful.
Author
Sarah Tracy burrows
Posted on
Categories
BLOG